Helena Breck Voice Over Artist and Actress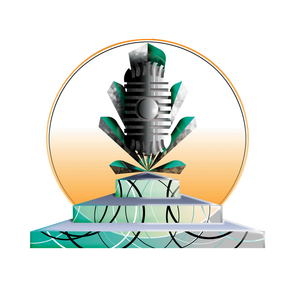 Data Privacy & Use of Cookies Statements
​

Data Privacy Statement
​"Helena Breck"
(hereafter 'We') is a sole trader, not a limited company, providing entertainment services. Helena Breck is the Data Controller for "Helena Breck". The Data Controller may be contacted at PO Box 31631, London, SW2 4FJ
Tel: +44 (0)20 8674 5048 Email:
info@helenabreck.com
.
"Helena Breck" is also represented by
Suzy Wootton Voices Ltd
, 72 Towcester Road, Far Cotton, Northampton NN4 8LQ for certain work, for accountancy purposes by
MGR Weston Kay LLP
, 55 Loudoun Road, St John's Wood, London NW8 0DL and by
Equity
, Guild House, Upper St Martin's Lane, London WC2H 9EG.
Our Data Subjects:
Clients, Business Contacts, Agents and Freelancers.
Types of Personal Data include the following:
Name
Trading or Company Name
Telephone Number/s
Address
Email Address/s
Invoicing & Payment Details
Data Use:
The Data is used to discuss business opportunities with former, repeat and new clients and to engage in negotiation, contractual agreement and fulfilment of any contracted services. It may also be used to update clients on working matters relating to us.
Lawful Basis
The lawful basis identified for the processing of such data is Legitimate Business Interests. We require your data to pursue our legitimate interests in a way which might reasonably be expected as part of running our business and which does not materially impact your rights, freedom or interests.
How Data Is Obtained
All Data is obtained directly from the Data Subjects listed above, usually when they contact us by any means to make enquiries or to make a booking.
Data Sharing
Data is not shared with anyone other than the relevant Data Subject, apart from Helena Breck's representatives stated above, except under the instruction of or with the explicit agreement of the Data Subject, or in order to comply with legal obligations. The only times data would otherwise be shared with other trusted third parties, would be in order to enforce or apply our terms and conditions; to protect our rights and copyright issues or for the purposes of fraud protection and the reduction of credit risk.
Data Retention
The data retention policy of Helena Breck is to review all data held on individuals at least every three years and remove data where we no longer have a legitimate reason to keep it.
​
Where you have withdrawn your consent for us to use your data for a particular purpose (e.g. unsubscribed from a mailing list) we may retain some of your data for up to two years in order to preserve a record of your consent having been withdrawn.
Data relating to payments and financial information which the company is obliged to retain to meet its legal obligations (such as HMRC) will be retained for the minimum period specified by the relevant Regulations (e.g. 6 years for HMRC) and as "Helena Breck" retains the copyright of all recorded work, all relevant data will be retained for legitimate licensing purposes.
Security Measures
Because of the size and the nature of our collection and use of data, we do not deem it necessary to use encryption. Almost all the data retained is readily available from public and other sources and the nature of the data is deemed to be extremely low risk in terms of harm or damage. We will protect data using appropriate protection software.
We sometimes use, or are asked by you to use, third party services to process and store data (e.g. Quickbooks, Intuit, Google Drive, MS Outlook, Dropbox, We Transfer etc). We will always make sure any third parties we use are reputable, secure, and process your data in accordance with your rights under GDPR. We verify that whenever international data transfers are involved with any third party, these will be compliant with the GDPR requirement.
​
What rights do you have?
Under the GDPR, you have the following rights over your data and its use:
The right to be informed about what data we are collecting on you and how we will use it
The right of access – you can ask to see the data we hold on you
The right to rectification – you can ask that we update or correct your data
The right to object – you can ask that we stop using your data for a particular purpose
The right to erasure – you can ask us to delete the data we hold on you
The right to restrict processing – you can ask that we temporarily stop using your data while the reason for its use or its accuracy are investigated
Though unlikely to apply to the data we hold and process on you, you also have rights related to portability and automated decision making (including profiling)
All requests related to your rights should be made to the Data Controller, Helena Breck, at
info@helenabreck.com
. We will respond within one month.
You can find out more about your rights on the
Information Commissioner's Office website
.
What will we do if anything changes?
If we make changes to our privacy statements or processes, we will post the changes here. Where the changes are significant, we may also choose to email individuals affected with the new details. Where required by law, will we ask for your consent to continue processing your data after these changes are made.

​Use of Cookies Statement
This website uses cookies to better the users experience while visiting the website. As required by legislation, where applicable this website uses a cookie control system, allowing the user to give explicit permission or to deny the use of /saving of cookies on their computer / device.

What are cookies?
Cookies are small files saved to the user's computer's hard drive that track, save and store information about the user's interactions and usage of the website. This allows the website, through its server to provide the users with a tailored experience within this website.
​
Users are advised that if they wish to deny the use and saving of cookies from this website on to their computers hard drive they should take necessary steps within their web browsers security settings to block all cookies from this website and its external serving vendors or use the cookie control system if available upon their first visit.

Website Visitor Tracking
This website uses tracking software to monitor its visitors to better understand how they use it. The software will save a cookie to your computer's hard drive in order to track and monitor your engagement and usage of the website, but will not store, save or collect personal information.

Downloads & Media Files
Any downloadable documents, files or media made available on this website are provided to users at their own risk. While all precautions have been undertaken to ensure only genuine downloads are available users are advised to verify their authenticity using third party anti-virus software or similar applications.

We accept no responsibility for third party downloads and downloads provided by external third-party websites and advise users to verify their authenticity using third party anti-virus software or similar applications.